Lenovo's Smart Displays are up for pre-order at discounted prices
4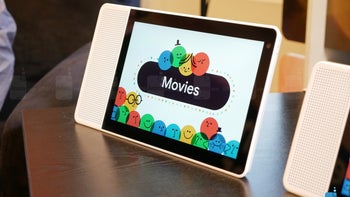 Google's new Smart Display category was initially
announced back at CES 2018
in January and, after a period of silence, the internet giant finally confirmed that the first Smart Displays would be
available this July
. Well, ahead of that date, those interested in the category can now place their order. At least for Lenovo's offerings anyway.
Lenovo's duo of products includes a compact offering complete with an 8-inch display and larger one that features a 10.1-inch panel, with these setting consumers back $149.99 and $229.99 respectively when purchased via retailer B&H – a generous discount when the initial price tags of $199.99 and $249.99 are considered. Nevertheless, regardless of the model chosen, this pricing difference relates only to the overall size, with the internal nature of the two devices remaining nearly identical. In fact, the only difference is the display resolution. Because of this, the setup on the two includes an octa-core Snapdragon 624 on the inside alongside 2GB of RAM and 4GB of storage, a package that should be sufficient for the tasks the Smart Display will be handling. Additionally, both Smart Displays include a front-facing 5-megapixel camera that will allow for video calls via Google Duo, two microphones, and a 10W speaker. Lastly, it's worth pointing out that all of this is powered by an Android-based OS and comes complete with built-in
Google Assistant
integration, aiming the offerings directly at Amazon's Echo Show.
Now, considering Google said the first Smart Displays would be available in July, most would expect
Lenovo
's two devices to begin shipping next month. However, this is not the case, with the shipping date currently being set for September 3. Taking this into account, it's possible that Google was talking about other Smart Displays at its I/O event. If this is the case, consumers can expect offerings
from LG, JBL, or Sony
to go on sale in the near future. Additionally, offerings from other companies are expected to be unveiled over the coming months.