Leaked memo says that T-Mobile has promoted CMO Sievert to COO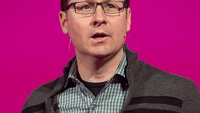 Verizon apparently isn't the only U.S. carrier
making changes at the top
. A report published on Wednesday cites a leaked memo for revealing that T-Mobile is giving its Chief Marketing Officer Mike Sievert a promotion to Chief Operating Officer. The memo adds that the position was created for Sievert by CEO John Legere.
Those who have followed Legere's social media posts and other comments over the years would consider Sievert to be his right hand man among fellow T-Mobile executives. Sievert's new title will make him responsible for sales, marketing and customer care for all of the company's brands. Replacing Sievert as Executive VP and CMO according to the memo, will be Andrew Sherrard. He will be in charge of marketing for all of T-Mobile's brands.
The leaked document says that Tom Keys is being given a brand new title as President – T-Mobile Indirect Channels. In this position, Keys will head up partner relationships for T-Mobile and MetroPCS. Keys previously was Executive VP and COO for the MetroPCS unit. Other promotions were given to Ami Silverman (now Executive VP of T-Mobile Retail), Jon Freier (promoted to Executive VP of Customer Care), Brian Brueckman (Senior VP of Direct to Customer) and Janice Kapner (now Senior VP of Corporate Communications).
We really don't expect to see anything change at T-Mobile in terms of how the company is run. Sievert already had Legere's ear as CMO. If anything, the moves might strengthen T-Mobile's bench.
source:
TmoNews