Leaked ad shows off Verizon's first two LTE modems
2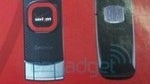 A leaked ad for Verizon shows the carrier's first two LTE modems. One is made by LG and the other by Pantech and while both are a little on the hefty side, one would expect a major slimming by manufacturers as time progresses.
The LG VL600 is a dual mode CDMA/LTE modem that works anywhere Big Red has a signal. The Pantech UML 290 appears to feature a GSM radio under the hood along with the others so it can offer global capabilities along with the connection to Verizon's network.
A third, sleeker modem from Novatel is expected to be LTE only which should keep down the size as compared to the other two. There is no word when we can expect a launch for any of these devices.
source:
Engadget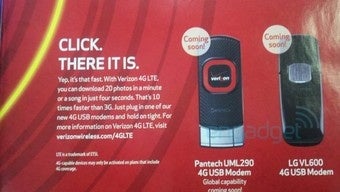 LTE (4G) is coming soon to Verizon