League of Legends smash hit coming soon to mobile
2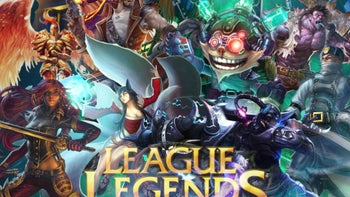 It appears that Riot Games, the developer behind League of Legends, has "succumbed" to Tencent's pressure to bring the game to mobile. Now that China's Tencent Holdings Ltd owns Riot Games, there's nothing much that the studio can do than follow its owner's guidelines.
Reuters
reports that three sources with knowledge of the matter claim Riot Games is now developing a mobile version of League of Legends. The US studio refused to be part of such a project a several years ago, which is why Tencent has decided to launch a similar game called Honor of Kings, which was only available in China. Even so, the game has become the world's highest grossing multiplayer online battle arena game.
Tencent brought Honor of Kings to the West three years ago, but the adaptation was called
Arena of Valor
, but the game received a lukewarm response from the Western gamers. Of all three games with similar gameplay features, League of Legends has highest reach. Last year, the game brought Tencent $1.4 billion in revenue, which might seem amazing, but still 21% less from a year earlier.
Riot Games' willingness to make a mobile version of
League of Legends
might also come from the fact that the studio needs to find another way to monetise the game, and the mobile gaming market offers plenty in that regard.
The source of the report says that it's unlikely that the League of Legends will make it to mobile in 2019, even though the studio is said to have started working on the game more than a year ago, so we'll probably have to wait until next year.