Lack of sapphire glass orders indicates Gorilla Glass for the Apple iPhone 6?
32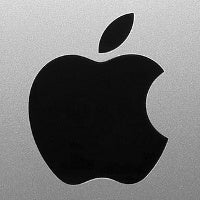 Not that long ago, we showed you a video revealing how the alleged front panel for the
Apple iPhone 6
can get easily scratched by sandpaper
. That video seemed to rule out the use of sapphire glass by Apple for the
iPhone 6
. And that is confirmed by analysts from Trendforce, who say that they have yet to see enough orders make their way through the sapphire glass supply chain, to indicate that Apple will be using the material on its new models.
Because Apple is so big, it has footprints like an elephant in a market like this. TheRegister, another supply chain tracker, also sees no increase in the manufacture of sapphire glass. In addition, analysts see no drop off in orders at Corning, the company that produces Gorilla Glass. Apple currently employs Gorilla Glass on its iPhone displays.
Of course, one could argue that because Apple has its own factory in Mesa that will supposedly turn out sapphire glass, perhaps this would preclude certain data from showing up in the analysts' records. In February, we told you that Apple had
purchased enough sapphire crystal furnaces to produce large Apple iPhone screens for 200 million units
.
Or, as other analysts have suggested,
Apple will use a sapphire glass screen on its higher priced models
like the 128GB 4.7 inch Apple iPhone 6. Connected analyst Ming-Chi Kuo of KGI Securities has said that the 64GB 5.5 inch Apple iPhone phablet might be the only model that financially could take advantage of sapphire glass.
source:
Forbes