LG's myTouch & myTouch Q handsets are found to be "coming soon" on T-Mobile's site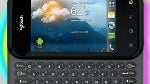 Roughly over two weeks ago
, we were first introduced to the notion of having
LG manufactured myTouch devices
, but soon after that, one of the handsets in question
accidentally appeared on T-Mobile's web site
. Well folks, things are becoming a bit more clear now that two myTouch branded smartphones from LG's camp are now sitting firmly on the carrier's site with the mention of it "
coming soon
."
Previously, we've heard about the so-called Camera Touch and Camera Touch QWERTY, which were believed to be LG's myTouch Android smartphones. However, they're now a reality as LG's very own
T-Mobile myTouch
appears to be a touchscreen only device that's heading to the carrier starting on
November 2nd
. Unfortunately, there's very little in terms of actual hardware specs found in the listing on T-Mobile's site, but rather, it's being reported to feature a 1GHz processor and 5-megapixel camera. Besides that, what's officially listed on the site is that it'll offer
4G speeds capable of 42Mbps
.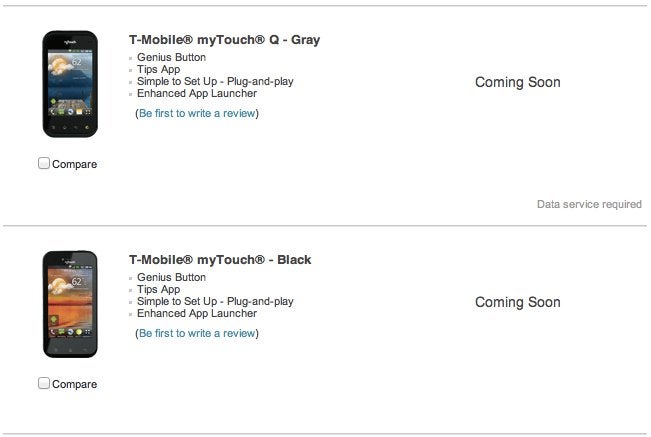 Conversely, the LG-made
T-Mobile myTouch Q
seems to be the same exact device, but it packs that allow too convenient landscape style QWERTY keyboard. Again, there is zero information regarding hardware specs, but it's very likely that the handset will be available in other color variants – since it's flaunting a gray paint job in the images. Of course, the listing places a lot of attention on the handset's QWERTY since it states that the "
keyboard is 92% of the size of a standard laptop keyboard
."
Sadly, that's all the information that can be gathered from the site, but it shouldn't be long before we hear some sort of official confirmation. With CTIA fall just right around the corner, we suspect it'll be a prime time opportunity to let the cat out of the bag.
source: T-Mobile (
1
&
2
) via
TmoNews