LG's "Friends" website will help you find the places near you where you can buy LG G5 accessories
8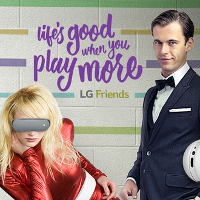 Good news today for
LG G5
owners. The website that lists all of the accessories for the manufacturer's flagship phone and tells you where you can buy them, is now live. The site includes all of those extras that LG calls "Friends." For example, the
LG Cam Plus
turns your phone into a digital camera with a new grip, a shutter button, 1200mAh of additional battery life, and more. This Friend is currently available online from T-Mobile for $69.99.
The
LG Hi-Fi Plus with B&O Play
enhances the audio on your phone. Currently, it is not offered in the U.S., but can be bought in the U.K., Korea and the UAE. The
LG 360 VR
is a compact 360 degree VR headset. As its name implies, the
LG 360 Cam
allows you to take 360 degree pictures (using two 13MP fish eye lens). It can be ordered from T-Mobile's online store for $199.99.
The unique design of the
LG Tone Platinum
allows you to enjoy 24-bit Wi-Fi sound. The Balanced Armature of the earphones allows for true audio reproduction. And with the use of the Tone and Talk app (available for iOS and Android), LG Tone Platinum users can make voice memos, and answer or decline calls all using their voices in conjunction with the LG Tone Platinum. The latter, by the way, is not yet available in any country.
The last Friend for now is the
LG Rolling Bot
. This is a robot that is shaped like a ball. When you're away, it monitors your house and sends photos back to the owner's smartphone. Whether you're inside or outside your home, the Rolling Bot will turn on or off your electronics and A/C. It also can be used as a plaything for your pets. This also will be coming soon.
LG says a lot more new Friends will be coming out in the future. Meanwhile, you can click on the slideshow to see what kind of company your LG G5 can be hanging around with.
source:
LGFriends
via
Droid-Life