LG introduces the thinnest and brightest smartphone, the LG B
6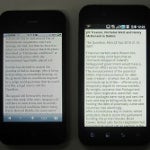 LG is raising the bar when it comes to Android phones. The Korean manufacturer recently showed off what speed really means in an Android handset with the dual-core powered LG Optimus 2X, and now here comes the LG B. The latter has the specs to be called the thinnest and brighest smartphone although LG has not yet started production of the phone, which offers a 4 inch IPS LCD screen.
While the Apple iPhone is called "the thinnest smartphone on the market" by Apple, that line will have to be crossed out when the LG B is launched. The pictures below show how the LG handset beats out Apple's device. On the other hand, Samsung has held its Super AMOLED screens as offering the brightest and sharpest display available on a handset. Again, looking at the photo of the LG B between an iPhone and Galaxy S, there is no doubt which one of the trio shows the brightest screen.
While the pictures show that the LG B is certainly impressive, the manufacturer is supposedly looking at ways to make the device even thinner and brighter. Looks like 2011 is going to be an amazing year for LG's Android line-up.
source:
Phandroid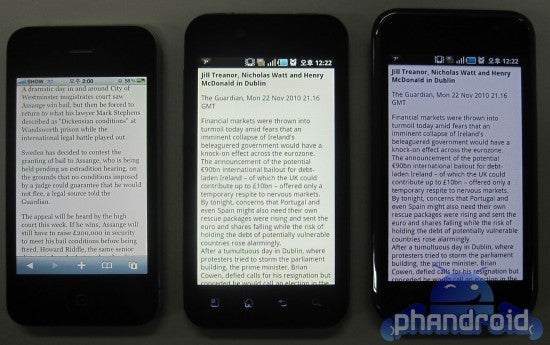 The LG B in the middle has the brighter of the three handsets, including the Samsung Galaxy S (R)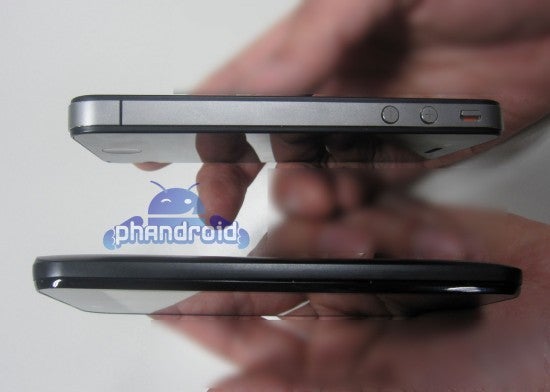 The LG model is thinner than the Apple iPhone 4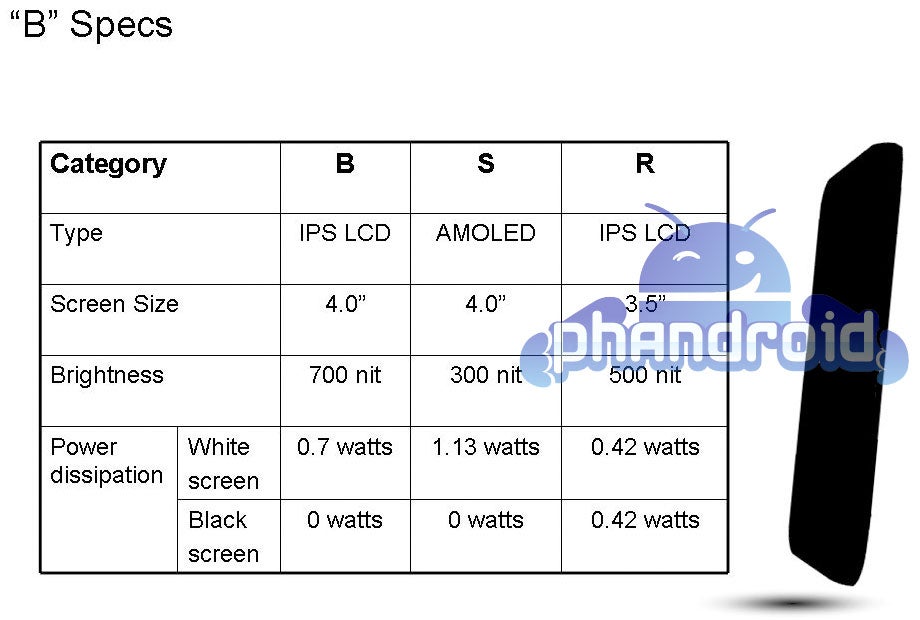 Specs for the LG B (B), Apple iPhone 4 (R) and Samsung Galaxy S (S)