LG confirms it will update the Optimus 2X and others to Android Ice Cream Sandwich
9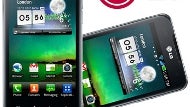 LG issued a rebuttal on its Facebook page, of the rumors that it will leave the first phone with dual-core chipset, the
LG Optimus 2X
, out in the cold regarding Android Ice Cream Sandwich.
The ICS update is being planned for testing right now on the Optimus 2X, and will be probed for the other high-end smartphones in LG's portfolio, the company said.
"
LG firmly denies the rumours that claim LG will not be providing the Ice Cream Sandwich (ICS) OS update for the LG Optimus 2X. These rumours are NOT true. LG is currently in the process of planning the ICS OS update for the LG Optimus 2X as well as other LG high-end smartphones. Detailed information on the ICS OS update schedule for specific models will be announced, once the ICS OS is publicly released by Google. Please stay tuned for more updates from LG.
"
Considering that the Gingerbread update is just rolling to the handset, LG might have as well gone directly to ICS with the Optimus 2X and some of its other Android phones.