LG G6 rumored to come with the Google Assistant built-in
7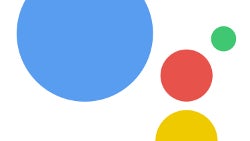 It looks like LG has either given up fighting or somehow found a way to better compete with its all-time rival, Samsung. In a surprising turn of events, LG's next flagship smartphone could include a piece of software that's now exclusively available on Pixel devices, the
Google Assistant
.
Arguably the most advanced personal digital assistant included on mobile devices, Google Assistant might not remain exclusive to
Pixel
smartphones after all.
The Korean media reports LG has turned to Google in an attempt to convince the search giant to allow it to put its AI on the next flagship smartphone, the
G6
. LG and Google have been long-time partners, as the South Korean company built one of the previous Nexus phones.
On top of that, LG is the company that builds Google's first Android Wear 2.0 smartwatches,
Watch Sport and Watch Style
, which are expected to be officially unveiled on February 9.
If Google agrees to lend its personal digital assistant to LG, then the G6 will become the first smartphone in South Korea using the service. It's also worth mentioning that Google Assistant will be integrated on both LG smartwatches mentioned earlier.
However, in case the search giant won't allow LG to include its Google Assistant on the G6, the South Korean handset maker has a plan B ready.
According to sources in the industry, LG is determined to approach Amazon, another company that possesses AI technology superior to what the South Korean company could come up in such a short time left until the G6's release.
The advantage would be that LG has already used
Amazon's Alexa AI
in its new home appliances products, so there's a high chance that the US-based company might agree on the partnership if Google says no.
LG has already confirmed
a launch event for February 26, where we expect to witness the G6's unveil. However, the flagship might not be released on the market until March or early April.