Amazon's Alexa to be found on the next Android powered Huawei flagship phone in the U.S.
8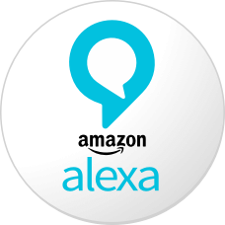 Sure, Alexa has been the voice activated personal assistant on Amazon Echo devices, but is it ready to handle tasks barked at it by phone users? Huawei announced at CES this week that the U.S. version of its next flagship phone will include an app that connects to Alexa. This has some analysts believing that Google is going to have to fight before it is no longer the most popular digital assistant on Android.
Google does have its Google Assistant,
which allows users to engage in a more conversational dialogue
with the virtual assistant. Google Assistant is available on the
Google Pixel
and
Google Pixel XL
, Google's messaging app Allo, and will be featured om NVIDIA's upcoming Shield television. Alexa will soon be used by various companies in their consumer products. That list includes Ford and Whirlpool, who will use the cloud based service in new cars and appliances respectively.
"To the extent that voice becomes more important and something other than Google's voice assistant becomes the most popular voice interface on Android phones, that's a huge loss for Google in terms of data gathering, training its AI (artificial intelligence), and ultimately the ability to drive advertising revenue."-Jan Dawson, analyst, Jackdaw Research
Alexa and Google are also going at each other inside homes with smart speakers made by both firms. Amazon has the Echo which competes with the Google Home. Both answer questions, handle tasks, and can control smart home appliances among their multitude of capabilities. Microsoft is joining this club
with a smart speaker powered by its personal assistant Cortana
. This device will try to differentiate itself from the competition by shipping with Harman Kardon speakers.
source:
Reuters