LG G Flex 2 lands in the US – available from Sprint
12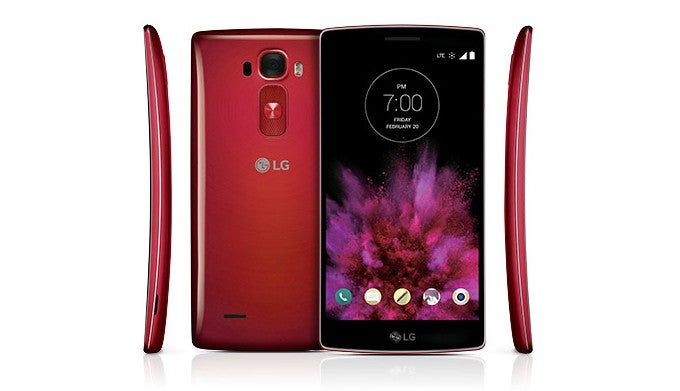 The
LG G Flex 2
will finally be available to tech enthusiasts in the US via Sprint. Not only that, but the handset comes in the
Sprint-exclusive sexy "Volcano Red" color
, additionally to being available in the normal "Platinum Silver".
The G Flex 2 was
announced
at this year's CES, back in January. It's a reiteration of the
G flex
from 2013 – a bent phone, equipped with nifty tech gems, such as a flexible plastic OLED display, self-healing back, and a battery, which can apparently withstand the body of the phone being bent to a straight figure numerous times. That's right, you can place the G Flex 2 on its face and push until it lies flat on the table and it's internals should not be the least bit damaged, according to LG – much like it was with the old G Flex.
The new "banana phone" is equipped with a 5.5" screen, Qualcomm's latest Snapdragon 810 SoC, 2 GB / 3 GB of RAM, and 16 GB / 32 GB of RAM. Grabbing it from sprint will set you back $504 off-contract, $199 on a 2-year contract, or $21 per month for 24 months.
Are you looking to grab this self-healing bragger's gadget, or do you think that the Galaxy S6 edge is worth more geek cred by now?