Koush releases open source ClockworkMod Superuser app
2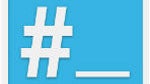 Koush is one of the undeniable stars of the Android developer community. He has been invaluable to the mod community by building ClockworkMod Recovery and ROM Manager. And now, Koush has done it again, releasing an open source ClockwordMod Superuser app.
If you have never rooted an Android device, a superuser app is what lets you to control what apps are allowed to have root level access, and when that access can occur. There are already a couple of superuser apps available, but when Koush releases one, the community takes notice.
In addition to the basic functionality that you'd assume from a superuser app, ClockworkMod Superuser has multiuser support, logging and per app logging, PIN protection, request timeouts, customizable notifications, ability to handle concurrent superuser requests, support for x86 and ARM, and a pretty UI. Of course, it is also free and open source. Not a bad deal.
If you want to give the app a shot, just head to the source.
source:
+Koush
via
Droid Life