Kickstarter funded documentary to focus on third party apps from 2007 to present
3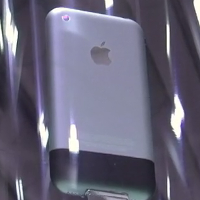 How would you like to help fund a motion picture? The people behind the documentary
App: The Human Story
, are trying to raise $100,000 by July 31st. So far, half that amount has been pledged. The film tracks the rise of the developer from the 2007 launch of the Apple iPhone, up through the 2014 WWDC in San Francisco.
The documentary will be released next year, assuming that the funding target is reached. A $5 pledge earns you a digital download about the making of the documentary, while a $25 pledge buys you a digital download of the whole film. If you give $150, you will get two tickets to the premiere in L.A., allowing you to watch the film with the directors. And $5000 will give you an executive producer credit on the film and website.
While the list of developers interviewed for the film is mostly iOS related, the filmmakers say that they do plan on getting Google's senior VP of Android, Sundar Pichai, on film. Another name mentioned as a possible inclusion is the head of Android's user-experience, Matias Duarte.
If you want this film to see the light of day, better head to the sourcelink with a credit card. There are 23 days left to raise $49,537.
source:
Kickstarter
via
Engadget