Japan now the biggest spender in the iOS App Store/Google Play
4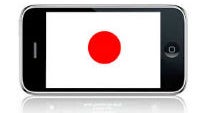 Recently, we heard that Japan absolutely loves its iOS devices. In the last
batch of stats
, it was the only country where iOS had a larger market share than Android at over 60%. Then we heard that most of the
top phones
and tablets in Japan are all Apple devices. Now, we're finding out that Japan has some deep pocket when it comes to purchasing apps in both the iOS App Store and Google Play.
The data comes from App Annie, which is saying that Japan has grown immensely in the last year and is now the biggest spender in app stores. As of October 2012, Japan averaged about $100 million in combined monthly revenue for the iOS App Store and Google Play; and as of October 2013, that number had more than tripled to just under $350 million. Over that same span, the U.S. grew from about $175 million in combined monthly revenue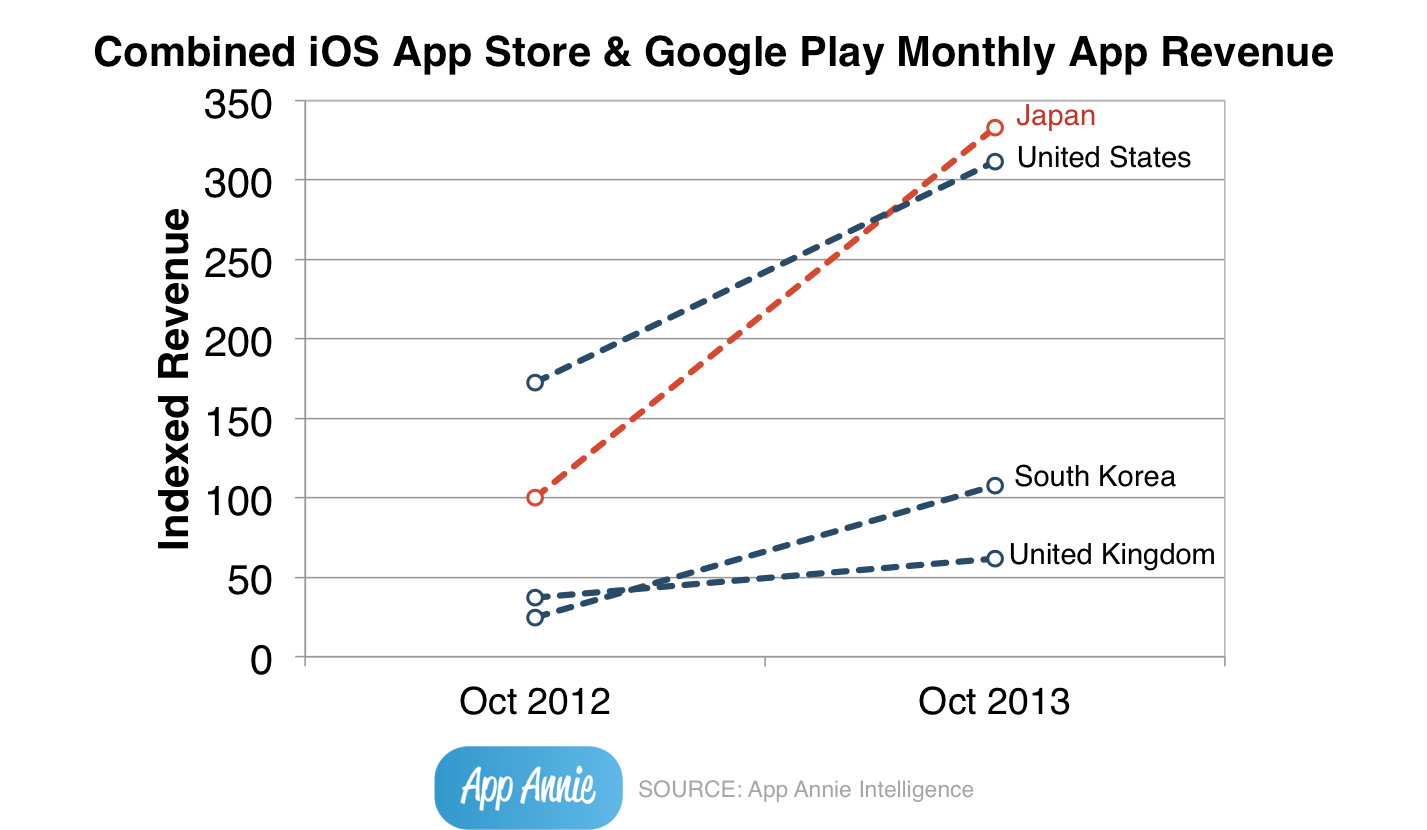 to just over $300 million.
Even more impressive is the fact that even though Apple devices dominate the Japanese market, Google Play has caught up to the iOS App Store in terms of revenue in Japan. This is the only country in the world where Google Play earns as much as the App Store. So, the relatively few customers with Android devices are spending quite a bit of money. App Annie says that the Google Play revenue growth has been driven by just five publishers (an educated guess even before reading the report told us that Dragon & Puzzles would be mentioned). Not surprisingly, D&P publisher GungHo Online is one of those five, as is messaging app LINE.
By all indications, next year Japan will absolutely crush all other regions in app store revenue.