Windows Phone now accounts for over 10% of European sales, Android still dominant
71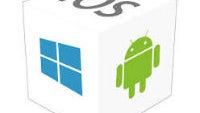 The view at the top of the mobile platform world isn't exactly the most exciting. Android has the lead and doesn't look to be giving up that position in the near future. The far more interesting action is happening on the lower end where Windows Phone is continuing its charge, especially in Europe where Microsoft's platform has taken over 10% of the recent smartphone sales.
The data comes from Kantar Worldpanel ComTech which took a look at smartphone sales for the three month period ending in October 2013. Kantar found that Android is still dominating the continent with 70.9% of smartphone sales. Apple held steady at 15.8%, but Windows Phone has continued to grow and now accounts for 10.2% of smartphone sales in the 5 largest European regions, which is up from
9.2%
back in August. In the U.S., Windows Phone grew its share to 5%. Windows Phone growth, much like Android, is driven more by the low-end devices like the Lumia 520, even though the high-end devices have sold well.
Windows Phone saw growth throughout Europe, but the U.K. saw the largest jump, nearly tripling to 11.9% of sales. France saw WP share rise from 5.1% to 12.5%; and, in Italy WP overtook iOS and rose to 16.1%, while iOS dropped to 10.1%. The rest of the picture didn't change much. Android is still in the lead overall, and the only region where Android doesn't hold more than 50% of the market is in Japan, where iOS makes up 61.1% of sales.