Apple iPhone 5s and Apple iPhone 5c monopolize Japanese sales charts
84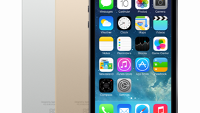 Never has a sales chart seen such domination. No, we're not talking about One Direction, Fifth Harmony or any of the other groups put together by Simon Cowell that have seemingly leaped from the X Factor stage to world-wide stardom. We're actually talking about smartphones here. More precisely, we are looking at the way that the
Apple iPhone 5s
and
Apple iPhone 5c
have commandeered the smartphone sales charts in Japan.
With each carrier branded model counting as a separate phone, the two newest Apple iPhone versions now make up nine out of the top ten selling smartphones in Japan. Number one on the latest weekly list is the 32GB Apple iPhone 5s branded by mobile operator SoftBank. And if you're asking yourself, "
SoftBank. Isn't that the company that owns 78% of Sprint?
," you'd be absolutely right.
The first three phones leading the Japanese smartphone sales charts all happen to be the 32GB version of the Apple iPhone 5s. We already gave you the SoftBank branded variant as the model on top. That is followed by versions of the phone for NTT Docomo and au. In fourth place is the 16GB Apple iPhone 5s for SoftBank while the carrier comes right back with the fifth place phone, the 16GB Apple iPhone 5c. That same model for au is next with the 64GB iPhone 5s for SoftBank ranked seventh.
Rounding out the top ten is the 16GB iPhone 5s for au, the same model for NTT Docomo, and the only non iPhone 5s or iPhone 5c on the list. Number ten is the ZTE 202Z, a low end Chinese made model. While they might not be a band, it sounds like in Japan, the iPhone 5 and iPhone 5c are making beautiful music together for Apple.
Broadening out the list to the top 20, Apple owns 12 of the spots on that list with Samsung's lone entrant being the
Samsung Galaxy S4
at number 16. Sony had two different versions of the
Sony Xperia Z1
listed in the Top 20.
source:
BCN
via
AppleInsider