Bailout of key Apple supplier delayed by its weakening financial position
4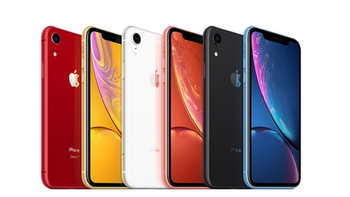 Back in February,
we told you the sad story of Japan Display
. This is the company that supplies the "Liquid Retina" LCD displays for the
Apple iPhone XR
and sells LCD panels to the tech giant for older iPhone models. The company, which receives half of its business from Apple, was late to develop its OLED technology forcing Apple into the arms of Samsung and LG. Both South Korean outfits supply Apple with the AMOLED displays for the
iPhone XS
and
iPhone XS Max
.
As we mentioned nearly three months ago, Japan Display agreed to a bailout that would allow it to receive 80 billion yen (equivalent to $729 million USD). The companies involved, China's state-backed Silk Road Fund and Taiwan panel maker TPK Holding Co., would end up with 49.8% of Japan Display. However, Reuters reports today that the deal, expected to close in June, has been delayed.
An anonymous source familiar with the deal says that Japan Display's financial situation has worsened since the deal was originally agreed to. As a result, the group behind the bailout says that it will make a final decision "after re-examining the prospects for Japan Display's business performance," and that there is no timeframe for when the review will take place. Some analysts believe that the delay is simply a tactic to squeeze a better deal out of the display company.

"The buyer group is apparently pressurizing Japan Display to sweeten the offer. It's a good deal for the group as it gets solid panel technologies, but the cheaper the better."-Masayuki Otani, chief market analyst, Securities Japan
Back in December, Japan Display cut production of the iPhone XR's LCD screen. It will soon report its fifth consecutive year of red ink for its fiscal year ending in March.