It's Android 2.3.4 coming to your HTC DROID Incredible 2
13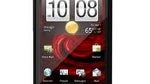 A 32MB file is coming to your HTC DROID Incredible 2 today,
containing Android 2.3.4 and a number of minor improvements
. First, of course, is the updated Gingerbread build which will allow you to use Google Talk for your video chatting pleasure. Also, the Visual Voice Mail feature on the phone will be more stable. When roaming abroad in CDMA territory, you will be able to dial "+1" to make a phone call. You will also now have the ability to set Data roaming for all trips or individual trips. Finally, the update will bring improved server connections for email synchronization and stability.
If you haven't received the update, you can check under "System Updates" to see if it snuck in there somehow. Meanwhile, if you did get your upgrade to Android 2.3.4, let us know how it is working out for you by dropping some words in the comment box below.
source:
AndroidCentralForum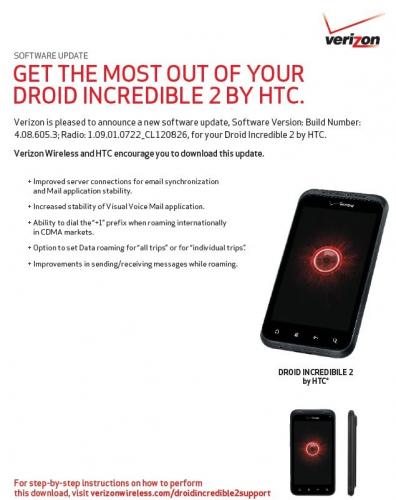 The HTC DROID Incredible 2 is now driven by Android 2.3.4