Here's why the flashlight on your Apple iPhone seemingly turns on by itself
18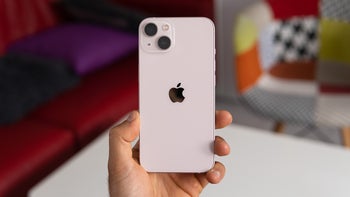 One of the strangest complaints
found on the Apple Communities web page
(via
USA Today
) is one that over 500 iPhone users have written about. We are talking about iPhone owners finding out that the flashlight on their device has been turned on accidentally. The models affected include the
iPhone X
,
iPhone XS
,
iPhone XS Max
and
iPhone XR
, and the problem started when Apple put shortcuts for the flashlight and the camera on the lockscreen.
Some users sporting the aforementioned models are accidentally touching the flashlight icon on the lower left of the screen with their thumb or palm. One iPhone X user complained that he keeps his iPhone in the front pocket of his pants, and it accidentally turns on when he walks. This, he says, results in the phone getting very hot while it also drains the handset's battery.
The flashlight shortcut cannot be removed from the lockscreen, but there are several ways to quickly turn it off before you accidentally blind the wrong person. If the flashlight is turning on while inside your pocket, one suggestion you can try is to turn off the Tap to Wake feature. To do that, go to
Settings
>
General
>
Accessibility
>
Turn off Tap to Wake.
If the flashlight is on because of the accidental touch of a hand, you can swipe to the left very slightly from the lockscreen to turn it off. Swipe too much, and you'll open the camera by mistake.
Another quick way to turn off the flashlight is to ask Siri to handle the task. You can say, "Hey Siri, turn off the flashlight," or "Hey Siri, disable the torch. Two other commands that will do the trick include "Hey Siri, flashlight off," and "Hey Siri, torch off."