Is the Asus Transformer Prime being delayed in the U.S. too?
22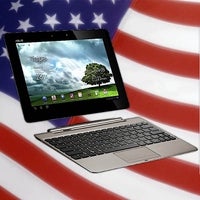 Even though the release date for the
Asus Transformer Prime
is being pushed back until January in several parts of Europe, no changes to the the tablet's U.S. launch schedule have been announced just yet, or at least not officially. But unfortunately, the
Prime's debut stateside may be getting postponed as well
, if the numerous pre-order cancellations and delays are any indication.
It is being reported that people who pre-ordered the Tegra 3-powered tablet from Best Buy are getting their shipments delayed by one to two weeks, meaning that they might not get to play
Shadowgun
before Christmas. They were also given the option to cancel their order, to pick a replacement device, or to try searching for the Asus Transformer Prime at a Best Buy outlet, even though the tablet is known to be out of stock. At the same time, customers who pre-ordered the tablet from Amazon have had their orders canceled, but the online retailer is giving them the chance to pre-order again, and a $10 gift card is being thrown in to make up for the hassle. After inquiring with Asus, the guys at
Engadget
got the following response:
We started filling the pipelines this past week and will continue to do so on an almost daily basis this coming week, although any shipments to the partners after Wednesday will probably mean availability the following week based on logistics. But we expect the inventory pipeline to be full by the first of the year. The orders shipped this past week and starting this week will cover the pre-order allocations and then start allowing online or in-store availability.
Those of you who have placed a pre-order on the Asus Transformer Prime, feel free to share your experience with us in the comments. Has your order been delayed or canceled?