Shadowgun gets optimized for the quad-core Tegra 3, shows off amazing graphics
13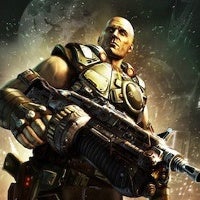 Shadowgun
is one of the most immersive graphical visual experiences on a tablet and even though the action in the game happens in 2350, you'll be able to enjoy the jaw-dropping graphics pretty soon. The game has been enhanced for the quad-core NVIDIA Tegra 3 chip and if you're not yet convinced that it's the right hardware for you, why don't you just quickly skip to the trailer below.
The rest of you might want to know a little more about the
quad-core chip
itselft. The Tegra 3 is built using 40nm manufacturing technology and has four cores not counting the additional fifth "companion core" which takes care of the not so intensive tasks and allows for better power consumption.
"The Tegra 3-optimized version of Shadowgun features console-quality water, enhanced rag-doll physics, particle effects, enhanced shaders and dynamic textures,"
NVIDIA explains.
But is more cores necessarily better? What is the good and is there a drawback to having a quad-core chip? We've answered those questions in our deep
look at the NVIDIA Tegra 3
. Put shortly, gaming is one of the areas which will get the greatest boost from the new chip, along with browsing, while other more common functions like just navigating into a handset's menu probably won't look that drastically changed.
The Shadowgun video showcases the graphical powers of the Tegra 3 brilliantly. The game is available now on the Android Market for $4.99, but before you go on and download it check out this trailer first.