Instagram's "small" test of a horizontal scrolling feed causes chaos after bug widens distribution
2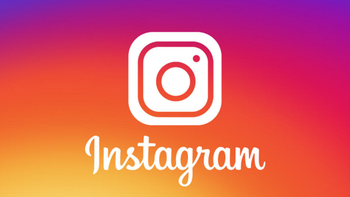 Instagram sent shocvk waves through the mobile world this morning after it started testing a horizontal scrolling main feed for its app. The test was supposed reach a small number of Instagram users, but
tweets sent this morning sent by Instagram chief Adam Mosseri
(via The Verge) r
evealed that the test ended up being disseminated to a much broader group of Instagram users by mistake. However, a later statement by a Facebook spokesman said that the incident was caused by a bug.
To say that the reaction from affected Instagram users was one of shock and horror would be an understatement, even though the horizontal scrolling affected only the main feed. One user tweeted, "Instagram, if I wanted Tinder, I would have downloaded Tinder." Other tweets conveyed more anger with some threatening to delete the app. However, within a few minutes Instagram put the kibosh on the test and vertical scrolling returned.
Mosseri said through a tweet that Instagram is always trying new experiences. And had it only been the small test envisioned by Instagram, no one probably would have even heard about it. But according to Instagram's head, today's test was sent to "a few orders of magnitude more people than intended." Additionally, the hashtag #instagramfail started trending on Twitter.