Instagram hits 7 million users, still has only 4 employees
2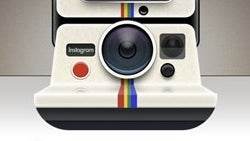 Instagram, the vintage photo sharing app, has
just hit the whopping 7 million users
and 150 million shared photographs, a milestone worth noting having in mind that the company only employs 4 people. The Instagram app is exclusive to iOS and launched a mere nine months ago, which makes the progress even more remarkable.
With Instagram you can
apply filters to your photographs
, most of them focusing on vintage looks and contrasty color enhancements. The application is available for the iPhohe, iPad and iPod touch and its users post 1.5 million images daily. To put it in perspective, we should mention that image-centric Flickr took 2 years to aggregate 100 million pictures, and even Twitter could only brag with 1 million users back when it was nine-month-old. Of course, now times have changed and practically every smartphone comes with a camera and data access.
Growing at such a healthy pace, Instagram may well hit 200 million shared photos by its
first anniversary this October
. The only thing that doesn't seem so certain is the exact direction of the service. Instagram's website is pretty plain, the service doesn't feature an Android app (it's coming soon, though) and it doesn't have an official desktop client, so there's plenty of room for growth.