In certain markets, Google disappears as search option with GDR1 update to Windows Phone 8.1
99+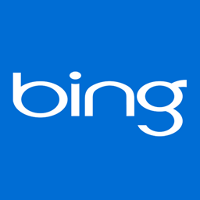 If you own a Windows Phone 8.1 device, once you install the GDR1 update, you better like Bing over Google Search. In many markets, the GDR1 update removes all search options except for Bing, according to documentation for the update. Currently, Windows Phone users can go into the advanced settings on Internet Explorer, and choose between Bing and Google to handle their search needs.
According to documentation found on the Windows Phone Dev Center website, after the GDR1 update, "
the only search provider included on the phone is Bing
." In some markets, like Russia and Turkey, "Yandex" will be the search engine provided. In other locations where Bing is not supported, manufacturers will give users a couple of search engine names to choose from.
It is easy to see why Microsoft would want to promote its own home cooking, and perhaps grab some of that ad revenue that Google is swimming in. Check out the documentation by clicking on the sourcelink, to see what the suits in Redmond have in mind.
"By default, the only search provider included on the phone is Bing. The search provider used in the browser is always the same as the one launched by the hardware search button. However, in certain markets OEMs must specify a different search provider as the default search provider for Windows Phone. For more information about the default search provider that OEMs must set for these markets, see the section Default search providers for specific markets.

The phone automatically determines whether Bing is supported based on the browser and search language. This language is derived from the default region format, and can be modified by the user. If the phone's browser and search language are set to a language that Bing supports, any search providers specified by the OEM will be hidden from the Internet Explorer screen in Settings, and both the hardware search button and search in the browser will always use Bing. Partners cannot control or change this determination. Windows Phone reserves the right to update the list of supported languages, and therefore override or hide custom OEM search providers, at any time."-Microsoft
source:
WindowsPhoneDevCenter
via
NPU