Imoo "educational smartphone" showcased in first renders
1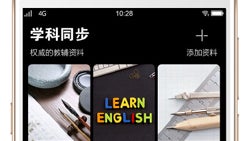 Last week, Chinese company
BBK Electronics
– the parent company behind smartphone makers OnePlus, Vivo and Oppo – launched a new brand called imoo, with the goal of creating the world's first "educational smartphone".
Now, renders of said phone have popped up on Chinese microblogging site Weibo and they look... pretty unexciting, to be fair. Not that we were expecting a revolution or anything of the sort. The renders showcase only the front of the device, which is nothing out of the ordinary, as well as parts of the built-in educational software. The first screen shows off what looks like a main menu listing different classes, while the second one features a tab for "teacher recommendations" – if Google Translate is to be believed – among other more minor things. The third screenshot showcases the health-oriented portion of the app – with reminders for taking breaks from using the phone – which will likely provide access to some sort of parental controls.
Although the overall design of the new imoo smartphone is largely uninspired,
in our first glimpse of the device
we were teased with one of its few unique features: a dedicated "record" button. Located on the right side of the phone, just beneath the SIM card tray, the button is marked with red and presumably fires up a built-in recording app on a press.
There is no info on specs and official naming for the phone yet, but that will probably change soon. Although it's highly unlikely for such a device to make a splash outside of China, if it even makes it to the international market, it's nonetheless curious to see a strictly education-oriented smartphone.
Recommended Stories