Images show Windows Phone 8.1 update nicknamed Cherry Blossom Pink by Nokia
17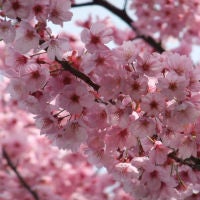 We know that Windows Phone 8.1 is coming, that's not really up for debate. There has been talk that there could be a developer preview of the software soon enough, and we've been seeing more and more evidence that the update is out there in various incarnations. The latest comes in the form of leaked pictures which appear to show Nokia testing the update with its own internal nickname: Cherry Blossom Pink.
It's the perfect time for such a nickname. The National Cherry Blossom Festival is happening in Washington, DC, and hanami parties under the sakura trees are happening all over Japan (the cherry blossom festival in Nokia's homeland of Finland tends to happen in May). The general consensus is that Cherry Blossom Pink is simply an internal codename, because the presumption is that the actual update will be called
Blue
, following the
Nokia Black
and
Nokia Amber
updates.
The screenshots themselves don't really show anything that we haven't seen before, but it is always nice to see the VPN support, and "wallpaper" options that are on the way for Windows Phone 8.1.