Amber update starts to appear on some Nokia Lumia models
24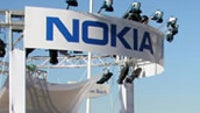 The Windows Phone GDR2 update together with Nokia's Amber update have together started rolling out to Nokia Lumia models. One of our loyal readers has just installed it on his
Nokia Lumia 928
and some T-Mobile branded Lumia models are also receiving the update as well. The update will be going out at first to the aforementioned Verizon exclusive along with several other U.S. models such as the
Nokia Lumia 920
, the
Nokia Lumia 820
, the Nokia Lumia 521 and the
Nokia Lumia 810
. It will also be rolling out soon to the
Nokia Lumia 520
,
Nokia Lumia 620
and
Nokia Lumia 720
. All of the phones will be updated by the
end of September
.
The update improves low-light photography on the Nokia Lumia 920 by adding more ISO settings from 800 to 3200. It also allows other Lumia models to install the Nokia Smart Camera app. This app brings some cool new features to the camera on the phone, including Best Shot, Action Shot and Motion Focus. Action Shot allows you to capture an entire action sequence on one picture with the snap of the shutter while Motion Focus adds a blur of movement to a moving object you've captured on film. Best Shot lets you look for the best picture from a series of ten shots that are taken when you snap a single picture.
Most Nokia Lumia models (not the Lumia 520 and Lumia 625) will get
the new Glance Screen which offers an always-on clock
. And you can awaken a sleeping phone with two quick taps. Want to silence your ringing handset? Just flip it over. Other features include HERE Maps and Data Sense. The latter is
an app that keeps track on how much data you've used for the month
, and also alerts you to which apps are consuming the most of your monthly data allowance. And of course, the GDR2/Amber update brings FM radio to those Nokia Lumia models that are wired for it. That would appear to be all Lumia handsets excluding the Nokia Lumia 620.
For those wondering why the
Nokia Lumia 925
and
Nokia Lumia 1020
aren't on the list, both models launched with the GDR2/Amber update already installed out of the box.
source:
Nokia
via
Pocketlint