ITC rules in Microsoft's favor, prevents U.S. import ban of Lumia handsets
8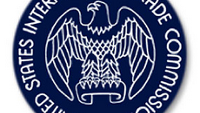 Microsoft, facing a possible U.S. import ban for its Lumia smartphones, received good news Friday from the International Trade Commission. The ITC decided not to enforce a decision made by a trial judge last April, that ruled in favor of patent troll Interdigital. Microsoft was found to have used two of Interdigital's standards-essential patents without permission. The trial judge recommended that Microsoft's Lumia devices supporting 3G connectivity be banned from entry into the U.S.
Interdigital Chief Executive Officer William Merritt took a parting shot at Microsoft after expressing his disappointment at the ITC's ruling. The decision not to support the import ban would have limited repercussions, Merritt said, "
given the decline of the Nokia mobile device business under Microsoft's control and its limited market position
."
Because the patents in question are standards-essential, pricing to use them is supposed to be fair, reasonable, and non-discriminatory (FRAND). Microsoft's argument with Interdigital revolves around how much the patent troll is seeking to license the patents. But the argument over pricing is a moot point since the ITC ruled on Friday that Microsoft did not infringe on Interdigital's patents. Having made that decision, the ITC did not bother to make a ruling on whether Interdigital was adhering to FRAND pricing on its standards-essential patents.
A Microsoft spokesmen commented that the company was "
grateful the Commission stopped InterDigital from trying to block our products
."
source:
Reuters