Humble Bundle 6 brings six awesome indie games to Android
1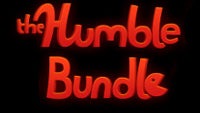 Humble Bundle
, the cross platform game 6-pack, has arrived in its newest, sixth edition bringing six games with a bonus one and soundtracks. Just as with other Humble Bundles, there is no fixed price to pay for the games, but if you pay more than the average you get a bonus. Plus, it's a charitable cause helping Child's Play and the Internet right activists from the Electronics Frontier Foundation.
Without further ado, here are the six games in this Humble Bundle 6 (five of them are making their Android debut with the bundle):
Frozen Synapse
Aquaria
Fractal
Stealth Bastard
Broken Sword
Organ Trail
Pulse
Another thing about purchasing the Humble Bundle is that you get those games not just for Android, but you can also play them on Mac, Windows or Linux. Overall, the Bundle has proven a great way for indie games to reach their audience at an affordable price.
Right below, you'd find the official announcement and video demonstrations of the included games, hit the source link at the end to buy them.
Humble Bundle with Android 6 includes six marvelous games and a bonus, plus soundtracks aplenty. Pay what you want for the underwater fantasy action-adventure game Aquaria; the chromatic minimalist puzzler Fractal: Make Blooms Not War; the retro zombie survival game Organ Trail: Director's Cut; and the nail-biting stealth strategy platformer Stealth Bastard Deluxe. You'll also receive a bonus game: the rhythmic audio-visual game Pulse: Volume One. If you pay more than the average, you'll also get the intense tactical combat sim Frozen Synapse and the classic mystery point-and-click adventure Broken Sword: Shadow of the Templars – Director's Cut!