Hulu now valued at $15 billion after buying back stake owned by AT&T
0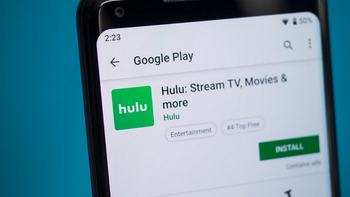 Hulu is now valued at $15 billion following the company's repurchase of a 9.5% stake owned by AT&T.
According to Reuters
, the telecommunications giant received $1.43 billion for its stake in the video streamer. Before the deal was announced, entertainment giant Disney owned 60% of Hulu via a joint venture. Comcast's NBCUniversal unit owns 30% of Hulu. Both Disney and Comcast will decide how to split up the chunk of equity that was just bought from AT&T.
AT&T acquired the 9.5% ownership of Hulu
when it purchased TimeWarner last year
. The company said that it plans on using the proceeds of the sale to pay down some of the $176.5 billion in debt on its books as of the end of last year. Because the deal did not require regulatory approval, it has already closed. Based on the price paid for AT&T's 9.5% stake in Hulu, the latter has risen in valuation from $5.8 billion in 2016 to $15 billion. During the same time period, Hulu competitor Netflix has seen its value explode from $41 billion to $152 billion. Disney expects Hulu to turn a profit by 2023, and have 40 million to 60 million subscribers by fiscal 2024.
"WarnerMedia will remain a valued partner to Hulu for years to come as we offer customers the best of TV, live and on demand, all in one place."-Randy Freer, Chief Executive Officer, Hulu