AT&T gets approval to buy Time Warner for $85 billion; deal tentatively closes June 20th (UPDATE)
23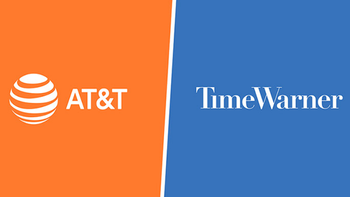 AT&T has just increased its standing as a media giant after U.S. District Judge Richard Leon's ruling today that paves the way for the company to complete its purchase of Time Warner for $85 billion. The transaction will close on June 20th and makes AT&T the new owner of CNN, HBO, TNT and TBS. It also gives the company ownership of the iconic Time Warner movie studio and a large inventory of film titles including the
Batman
and
Harry Potter
series.
UPDATE:
The DOJ has decided not to appeal the approval of the AT&T-Time Warner merger and will no longer challenge the transaction.
Judge Leon's decision is sure to open the doors to more mergers involving media companies as content continues to drive the ISP and the wireless industries. Comcast is expected to bid for some of Twenty-First Century Fox Inc. assets as soon as tomorrow. Considering that Disney has already bid for the same assets, a bidding war is is at hand. Other deals between carriers and content providers seem likely to be announced now that the court has rubbed the genie's lamp.
The Judge's ruling included a message to the government. Stating that the Justice Department failed to meet its burden of proof, he denied any attempt by the DOJ to stay his opinion during appeal, saying that it would be "unjust." He also warned that the government might try to find a way around the courts to block the deal. The government tried to prove that allowing the transaction would result in less competition for streaming services and would block other companies from having access to HBO. AT&T argued that it needed to complete the merger to compete against media behemoths like Netflix and Amazon.

Notably, the ruling does not require AT&T to divest any assets of Time Warner to complete the transaction.