Huawei shows 62% growth in smartphone shipments during first half of 2014
7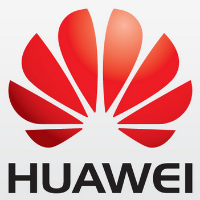 Huawei has had a spectacular first half of 2014, with smartphone shipments up a whopping 62% year-over-year. The manufacturer has started to focus more on the high-end niche of the market. For the first half of the year, the company shipped 34.27 million handsets worldwide. Huawei has a goal to ship 80 million units this year, which means at the halfway point, it reached 43% of its target.
For the second quarter, Huawei had an 85% increase in shipments year-over-year, with 21 million units in transit during the quarter. Huawei showed a 275% increase in Q2 shipments over last year in the Middle East and Africa, and a whopping 550% year-over-year increase in Latin America during the same time period. Shao Yang, vice president of marketing in the consumer business group, cited improving brand awareness, and strong sales channels in overseas markets. 97% of Huawei's global shipments were smartphones.
Huawei expects that 20% of the 80 million smartphones it hopes to ship this year will be high-end models. Last year, 16% of the smartphones it shipped were considered to be high-end handsets. But the company might need more of a push in the high-end arena to increase its smartphone market share, which stood at 4.7% globally after the first quarter. That figure puts the manufacturer in third place, trailing both Samsung (30.8%) and Apple (15.2%) by a wide margin.
source:
Reuters