Huawei launches the Honor Holly in the UK, lets customer interest determine its initial price
1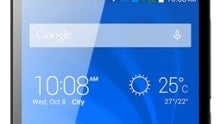 Huawei is preparing to launch its
Honor Holly
low-midranger in Europe, as it has just announced it to be available for pre-order in the UK. Well, the process will be a bit different than a standard pre-buy – more on that in a second.
The handset has been
available in India
for about 3 months now. It's a pretty standard midranger, with a 5" 720p display, a quad-core 1.3 GHz MediaTek CPU, 1 GB of RAM, 16 GB of internal memory, dual SIM capabilities, an 8 MP rear camera, 2 MP front-facing camera, and a 2000 mAh battery, which was priced at about $114 (6,999 INR) for the Indian market.
Now, here's the interesting bit – for the upcoming UK launch, Huawei will let users somewhat influence the price with a somewhat different system. Pre-orders will be replaced with registrations for purchase, which can be submitted until February the 23rd. At this point, registrations will be closed and the first batch of Holly units will be sold at a special price, determined by the amount of registrations. Sales will go on a first come, first serve basis, so a registration does not guarantee a purchase. After this first batch, we believe the handset will receive its "normal" price tag, though, Huawei is being mum on how much that would be, at the moment.
source:
Android Central