Huawei's latest trademark confirms next flagship will be called Mate 20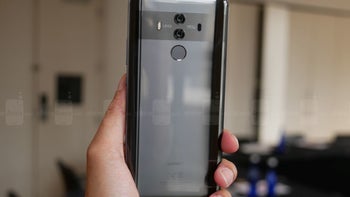 Following the release of the P20 series earlier this year, it's been widely speculated that Huawei's next line of Mate smartphones would be sold under the Mate 20 branding. Today, confirming this logical move and potentially the naming scheme of the next eight generations,
the company
has filed for numerous trademarks in the European Union.
Aside from the expected Mate 20 trademark,
Huawei
has also applied for the names Mate 30 through Mate 90, a move that suggests the company may have some pretty long-term plans for its flagship series. However, considering the Mate 90 isn't expected to make its debut until 2025 according to the company's current release schedule, the decision to trademark so many names is likely just a precautionary measure. Nevertheless, it does partially coincide with applications from earlier this year that saw Huawei request the rights to the P30 and P40 names, ultimately suggesting that at least two extra generations are being planned at the moment.
Looking at the short-term aspect of things, the Chinese brand is currently expected to unveil the Mate 20 series in October, with a total of three devices once again in the works. It's presently unclear what kind of design language these will make use of, but previous reports have suggested that the
larger Mate 20 Pro
may ship with a pretty huge 6.9-inch display. Additionally, this will presumably adopt the triple-camera layout that debuted on the
Huawei P20 Pro
earlier this year.
In terms of the regular Mate 20, this may stick to a dual-camera setup and a much smaller 6.1-inch panel. Nevertheless, internal specifications are expected to remain similar to those of the Pro model. This means the
Kirin 980 processor
will likely be present on the inside along with either 6GB or 8GB of RAM. On a final note, these two devices are expected to be sold alongside a cheaper Mate 20 Lite.