Huawei confirms plans for a gaming phone this year, foldable device in 2019
3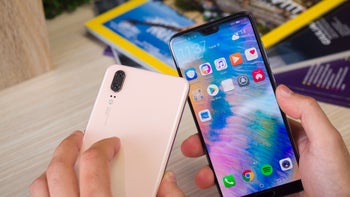 Following yesterday's comments by rotating CEO Eric Xu
regarding 5G devices
, 2019 was starting to look like a pretty exciting period for Huawei, but it's now been revealed that the new technology is only the tip of the iceberg. In fact, the next twelve months for the company seem set to include some pretty major releases.
Earlier this month, Huawei unveiled its new
GPU Turbo technology
that is capable of boosting performance significantly on a variety of smartphones when gaming. But now, according to the brand's President Jim Xu, the company is in the process of developing a dedicated gaming phone that will better take advantage of the software and should arrive by the end of the year, although it's unclear if what kind of specifications can be expected.
Moving into next year, the company has already confirmed that the first 5G-enabled devices will arrive in June 2019, but Xu has now also announced the brand has plans to take on Samsung directly by launching its own
foldable device
. When revealing this, no specific timeline was given, but considering Samsung's offering is rumored to
arrive in February
, Huawei's equivalent should be expected around the same timeframe. Also, on a side note, when asked about the possibility of devices with
pop-out modules
, Huawei's President stated that they would not happen.
In addition to these three new major releases, it's worth pointing out that the Chinese brand is also readying the Autumn launch of the
Mate 20 series
, while the Huawei P30 line is expected to make its debut in the first half of 2019. Together, this gives the company a total of five major releases that should help it surpass
Apple
as the number 2 smartphone manufacturer and also solidify its position.