Huawei's Mate 20 Pro may feature a 6.9-inch OLED display from Samsung
12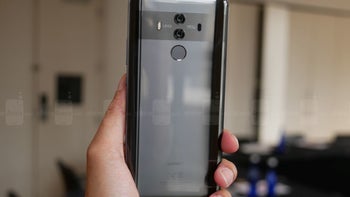 Continuing to aim for the number one smartphone manufacturer spot, a new report from
The Bell
claims
Huawei
has just ordered huge 6.9-inch OLED displays from Samsung for use on an upcoming smartphone.
The report in question states that
Samsung
has already begun supplying the Chinese giant with various samples and, if everything goes to plan, full-scale production can be expected to commence during Q3 of 2018. Also, in regards to the smartphone that will utilize the panels, a release should happen during the fourth quarter of 2018, although a launch during the first three months of 2019 is still a possibility. In either case, though, it's unclear what exact smartphone this will be, although there are certainly some options.
Taking into account the
OLED
nature of the panel and the sheer size, it seems likely that Huawei will feature it on one of its upcoming flagship smartphones due to the overall cost of the display. This ultimately narrows the choice down to either the Huawei P30 series or the upcoming Mate 20 line. But, considering the P-line is seen as much more mainstream, as well as the fact that Huawei isn't expected to debut next-generation devices until MWC 2019 at the earliest, this series can ultimately be ruled out, leaving the Mate 20 line as the main contender.
Currently, the Mate 20 and Mate 20 Pro are expected to make an official appearance around October and, if the brand's previous launches are anything to go by, the latter device may be the one to feature the huge panel. See, in recent years, the regular Mate flagship has matched the size of the larger P-line offering, with the Mate Pro variant then going on to offer a larger display. If this trend continues into 2018, the regular Mate 20 will feature a display of at least 6.1-inches, equaling that of the
P20 Pro
, while the eventual Mate 20 Pro will stretch this even further, possibly to 6.9-inches.

For now, this is clearly just speculation and Huawei could potentially create a whole new device around the panel, but considering the upcoming release of the Mate 20 series and the flagship line's historically-big size, a 6.9-inch bezel-less panel on a smartphone may not be so outrageous after all.