Huawei Mate 20 Pro and P20 Pro update adds Netflix HD and HDR support
1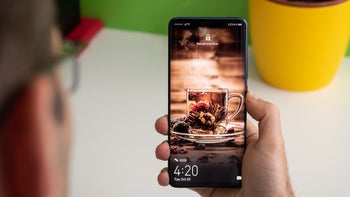 Huawei quietly updated two of its flagships, the
Mate 20 Pro
and
P20 Pro
with support for Netflix HD and HDR standards. The phones haven't yet appeared on Netflix's
support page
, but they might be added later on.
With HD and HDR support,
Huawei Mate 20 Pro
and
P20 Pro
users will be able to watch content at 720p or higher resolution, as opposed to 540p, which was the standard for these phones until recently.
Although both phones have the hardware to run Netflix content in HD and HDR quality, they were initially equipped with Widevine L3 support, the lowest standard in security. Widevine is a DRM standard that allows Google to authorize devices to stream content at the highest quality.
The latest update brings improved security thanks to the Widevine L1 support, which also enables Google to authorize both Huawei Mate 20 Pro and P20 Pro to play Netflix HD and HDR content.
The update started rolling out in India earlier today, but it's likely to expand to more territories in the coming days,
The Mobile Indian
reports.