How to randomize ringtone and notification sounds on your Android device with a simple app
3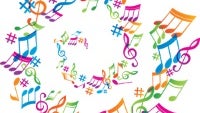 So, are you bored out of your mind every time you hear the one and the same ringtone or notification sound blasting from your Android device's speakers? Indeed, it's a common problem in the civilized world, and it seems there's no permanent cure for it, nomatter how many sounds you have at disposal on your device's memory.
There's still something else you can try, though. A clever app called RandTune lets you add a bunch of sounds to it and it will start shuffling between them every time a ringtone or notification sound is triggered. This way, you'll hear something different each time, and the more sounds you feed the app, the more unpredictable it will be! The result — sound freedom and boredom aleviation!
In this little tutorial, we'll show you how to use RandTune for its special purposes. Before we begin, copy your favorite sounds and music to a folder on your device, and let's get to it!