How to play PC games on Android (Heroes of Might & Magic, Civilization III, Disciples 2, Age of Empires, StarCraft)
16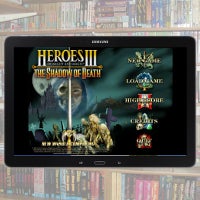 From Commodore 64 emulators, through DOS ones, all the way down to SNES and and PlayStation Portable, it's fair to say that Android is an incredible platform allowing you to take games from the past with you wherever you go. We occasionally cover such emulators, and even have
a selection of some pretty good ones
, but we've never took things one step further into actual, original
PC games
territory.
Yep, we
are
telling you that it is possible to run Windows games on your Android device, so long as you have the correct tool and are willing to do some manual work. You'll also need your original CD of the game, as you'll be copying the information from it to your Android device's flash storage in order to play.
Before we get right into it, keep in mind that there
are
some limitations implied, though we've had no problems with the games we've tried already — mostly isometric, 2D games like Heroes of Might & Magic, Age of Empires, and StarCraft. All of them ran just fine, but we suspect that complex 3D games will be a hit or miss. In any case, turn-by-turn and RTS games struck us as surprisingly well-suited for gaming on a mobile device — Heroes of Might & Magic, for example, has already grown on us! We can only imagine that the gameplay on a tablet will be even better, especially if you also have a stylus.
Enough talk, though. Here's how to install and run original PC games on Android step-by-step: