How to get free offline turn-by-turn navigation on Android and iOS
13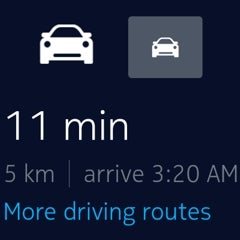 Earlier this year, Google said that
offline turn-by-turn navigation
would eventually be available to Google Maps users. However, the feature is still missing as we type this. The same goes for Apple Maps: at the moment, the app requires an internet connection in order to provide turn-by-turn navigation. Thankfully, this doesn't mean that Android and iOS users can't get offline turn-by-turn navigation. In fact, there's a certain third-party app that's offering this right now for free.
The app that we're talking about is
HERE Maps
, formerly known as Nokia Maps, and soon to be acquired by a powerful consortium of German carmakers (including BMW and Audi). HERE Maps is available on Android and iOS for free - no in-app purchases, no ads.
After you download HERE Maps on your Android or iOS device (see the source links at the end of this article), you're almost ready to benefit from all of its features. In order to have access to offline turn-by-turn navigation, you first need to download maps for the areas that interest you - this is done from HERE Maps' main Menu. You can download maps for entire continents, entire countries, or just for particular states. Needless to say, maps for entire continents are very large (for example, North and Central America will occupy about 7 GB on your device). But, if you have enough free space and you're using a Wi-Fi connection, you should have no problems downloading all the maps you want.
Once you've downloaded the map or maps you need, you're ready to start navigating offline. Just search for the place you want to go to, and hit the Directions button that's positioned in the lower right corner of the screen. Alternatively, you can plan a route from a set location to a set destination. Both car navigation, and pedestrian navigation are provided (as a bonus, there's also public transportation info available). If you want to keep your device connected to internet, but don't want HERE Maps to use any data, there's a special "Use app offline" option that you can enable from the main Menu. All in all, HERE Maps is pretty easy to use, so go get it if you need offline turn-by-turn navigation.
How to get free offline turn-by-turn navigation on Android (the iOS app looks similar)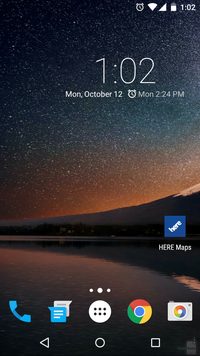 download:
HERE Maps for Android
,
HERE Maps for iOS