Honor's first 5G smartphone will arrive during Q4 2019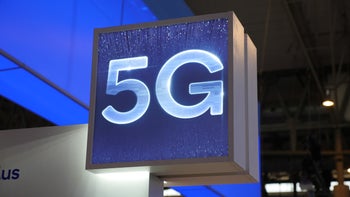 Huawei itself has already announced the Mate 20 X and foldable Mate X as its first 5G smartphones, but soon it'll be the turn of sub-brand Honor to introduce its first 5G offering.
During an
interview
in Shanghai, Honor President George Zhao revealed that the brand is preparing a 5G phone for release during the fourth quarter of 2019. Little was revealed about what the device will offer other than next-gen connectivity, but it was promised that it'll be relatively cheaper to buy than Huawei's offerings. This isn't exactly surprising considering Honor typically focuses on online sales and younger customers with tighter budgets.

Zhao revealed during the interview that Honor hopes to increase its revenue from non-Chinese markets to around 50% of its total income in the near future. The company's first 5G offering will presumably play a small role in this goal due to the limited availability of 5G networks at the moment, meaning that most of the extra revenue will probably come from sales of 4G devices. But if the current situation remains unchanged, reaching the revenue objective could prove extremely difficult.
Due to Huawei's US trade ban, American companies are also banned from working with Honor. This is already affecting the European
release of the Honor 20 Pro
and could potentially spell disaster for future launches later this year unless Huawei introduces its own Android replacement. According to analyst Ming-Chi Kuo, Huawei stands to lose as many as
90 million smartphones sales
this year if it fails to release an in-house operating system, the majority of which will be picked up by Samsung and Apple.