Here's how to lock your notes with a password or a fingerprint in iOS 9.3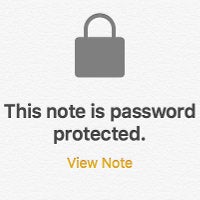 The recently-released iOS 9.3 beta brought us a number of nice new features, most importantly Night Shift, but we also kind of liked the newly-scored fingerprint lock that the Notes app scored, too. The premise is simple - once you have iOS 9.3, you open the Notes app, jot down something you want to keep safe and private, and then lock said note with a fingerprint or a password.
Easy as pie, right? Well, it does sound that it's easy to set up, much in an Apple-like way, but it turns out that this time around, it will most likely take you a bit of tinkering around to find how to protect your note. In case you're doing it for the first time, that is.
As we decided to explore this new feature in depth and were left a bit flabbergasted by where to find and enable it, we felt that it's fair to give you heads up on how to lock noted in iOS 9.3 with your fingerprint or a password for that matter.