Here's how to enable Android N's secret split-screen shortcut
2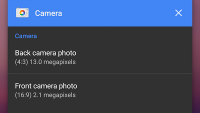 Yesterday, Google released an incremental developer preview for Android N, which did not bring any major new features. That's fine. There are a few more developer previews slated to appear later this year, as well as the full-fledged version of Android N, so we are certain some new features might come our way.
A well-hidden functionality that we just stumbled upon in the newest developer preview is a pretty functional one, but Google is keeping it a secret. Hidden in the System UI tuner menu that not just everyone out there is aware of, it allows you to enable the split-screen multitasking windows with a simple swipe up from the app switcher button in your navigation bar.
Yep, it's as nifty as you might imagine. In case you're rocking Android N on your Nexus device, you might as well give it a try and see yourselves. Here's how to enable it, as it is disabled by default.