Here's how Samsung is shipping its Galaxy S6 smartphones to the US (giant Boeing 747s are involved)
61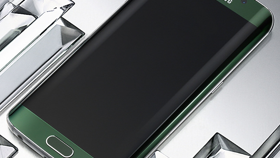 While you can already pre-order the Samsung
Galaxy S6
and
Galaxy S6 edge
in the US, the two smartphones won't be properly released before April 10. To prepare itself (and carriers and retailers) for the big launch, Samsung is currently loading "several" Boeing 747s with Galaxy S6 boxes. The Boeing 747 is one of the world's largest cargo aircrafts, so it can literally transport tons of Galaxy S6 units (though there's no word on exactly how many of them Samsung is loading onto the planes).
According to previous reports, Samsung expects to
sell over 50 million
Galaxy S6 and S6 edge units by the end of the year.
20 million units
may have already been pre-ordered by carriers and retail partners.
Demand for the curved S6 edge
in particular might be higher than Samsung had expected.
Both the Galaxy S6 and Galaxy S6 edge come with three different storage options - 32 GB, 64 GB, and 128 GB - so you can buy one on contract for prices starting at $199 (S6, 32 GB), and going up to $499 (S6 edge, 128 GB).
Check out this article
for more Galaxy S6 pricing details. Also, make sure to read our
Galaxy S6 review
and
Galaxy S6 edge review
.
via:
Mashable