Here is how to enable Adobe Flash support in Android 5.0 Lollipop
28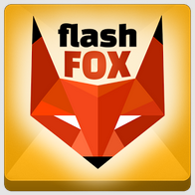 Android is often considered to be an open platform, a harbor for free software of all kinds, including Adobe Flash, but ever since Android 4.1 Jelly Bean arrived in June 2012, Adobe itself stopped developing Flash for mobile and out-of-the-box support for the technology vanished. Technically, it was still easy to play Flash-based websites until 4.3, though, as the AOSP Android browser that was then pre-loaded on every smartphone still supported Flash. Mobile Chrome was one of the first to cut support for Adobe's Flash, but you could still use third-party browsers like Dolphin, Puffin, or others to play back what appeared like a blank spot on Chrome.
With Android 4.4 KitKat, Google adopts Chromium for its WebView, resulting in all those third-party browsers losing their Flash super powers.
Android 5.0 Lollipop is no different - you can't get Adobe Flash websites to play easily on Chrome, Firefox, Dolphin, or any of the other mainstream browsers. Luckily, there is a work-around. Here is how to enable and play back Flash content on Android 5.0 Lollipop.
1) Download Flashfox Browser in the Google Play



2) Download Flashify


Note:

You can use this how-to tutorial guide to enable Adobe Flash on Android 5.0 Lollipop phones like the Nexus 6, Nexus 5, Nexus 4, Motorola Moto X (2014) edition, Moto G, and others.