Half of financial service firms' IT executives plan on leaving BlackBerry for good next year
33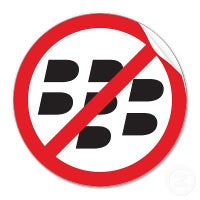 While BlackBerry CEO John Chen is doing what he can to keep the company alive, a study done by the Ponemon Institute (not Pokemon) shows that Chen has a lot of work ahead. Of course,
severing ties with one of the top four U.S. carriers might not have been the pro-growth thing to do
, but that is a discussion for another day. What the Ponemon Institute discovered, is that about half of the IT executives toiling for a financial service firm, plan on dropping BlackBerry for good next year.
The study, which surveyed 400 IT professionals at financial services firms, revealed that BlackBerry's share of mobile devices used in the financial services sector is currently 44%, and is forecast to drop to 30% in 2015. 49% of these IT executives said that they plan to phase out BlackBerry
completely
in the next 12 months. The biggest reason for making this switch is to make employees more productive.
These IT executives have good news for mobile device makers in general. More than 67% say that their CIO expects smartphone and tablets to replace desktop and laptop computers. Just yesterday, we told you that
CaixaBank had ordered 30,000 Nokia Lumia 925 handsets for employees
. And while the average organization in the study has a fleet of 7,430 handsets, that should double next year to 13,808.
source:
MobileIron
via
FierceMobileit.com