HTC's brand is currently worthless to the company's shareholders
69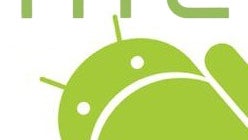 To say that HTC is in a lot of trouble will be an understatement, as the Taiwan-based manufacturer is probably undergoing the worst financial situation in its recorded history. Recently, its share price hit a
ten-year low
, but it is currently still plummeting down in the search for a new anti-record.
Of course, the disastrous financial situation is having an extremely detrimental effect on its brand value, which is currently said to be well under its cash reserves.
This means that the company has virtually no brand value before the shareholders - the market value fell below NT$47 billion, which is lower than the NT$47.2 billion cash HTC currently has. The 60-percent loss of stock value has essentially made the company's assets, like factories, buildings, and the brand itself, are currently worthless to its shareholders.
"
Most of the other assets shouldn't be considered in their valuation because there's more write-offs to come and the brand has no value,
" claimed Calvin Huang, a representative of Sinopac Financial Holdings Co.
As a refresher, HTC had a market evaluation of roughly NT$900 billion back in 2011, when it was one of the leading handset manufacturers.
The maker of devices like the HTC One M9, M8, Desire Eye, and others, is perfectly aware of its condition and is seemingly taking the
necessary precautions
, intending to slim down its portfolio, spend less, and lay off some employees. But will this be enough? According to Birdy Lu, an analyst with Deutsche Bank AG, no:
"We think these efforts are not enough to turn HTC around in the next two years. HTC has little chance to compete with iPhone and Samsung given limited resources, and might continue to lose shares to Chinese brands in mid/low-end segment."
Hopefully, this won't affect the rumored arrival of the new "hero" device later this year in a negative way.