HTC is the "Technology Brand of the Year" according to a U.K. magazine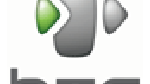 U.K. technology magazine T3 has awarded the coveted "Technology Brand of the Year" trophy to HTC. Three quarters of a million readers voted along with a panel of judges from the country's top media names and tech magazines. The Taiwan based handset maker has grown from a contract manufacturer building cell phones for others, to one of the top cell phone producing and marketing companies.
T3 Editor Luke Peters had a number of superlatives to throw at the company such as HTC showing a "solid handset performance" and its "determined yet humble brand personality". The company has snagged the magazine's "Smartphone of the Year" award the last two years with the HTC Hero last year followed by the HTC Desire in 2010. As an interesting note, last year's winning technology brand was Google's Android OS.
HTC's chief marketing officer John Wang responded to the awards by saying, "We are honored and humbled to be recognized as Technology Brand of the Year by T3, one of the UK's most popular consumer technology and gadget magazines. This recognition is as much for our loyal customers as it is for HTC. HTC's innovation and design philosophy is centered on our customers and focused on creating a relevant, personal and unique experience for each of them, this is what Quietly Brilliant is about."
source:
HTC
Recommended Stories