HTC has delivered on its bootloader promise, all devices after September 2011 are unlockable
3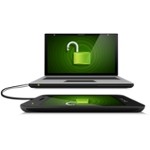 XDA member Nightwing was working some alchemy with his
HTC Rezound
phone, and found out that Peter Chou is a man of his word. When queried, HTCDev, the specialized site HTC set for all things developer and bootloader-y, posted the following comment:
All HTC Android devices launched after September 2011, are unlockable. The website will be updated accordingly to reflect this in the coming weeks. We continue to work on models launched prior to, September 2011. Please check back often for the status of older devices.
The list of currently supported HTC devices is in the source link for HTCDev below, so you can check your gear, and apply the unlock if you are so inclined.